Posted by

Yadav
Wednesday, December 2, 2009
0 comments
Description :
Launch your programs from a circular dock.
Drag and drop your files, folders, and shortcuts onto a circular dock that you can resize.
Rotate the dock with either your mouse wheel or the keyboard arrow keys.
Change the image shown for the icons and change the skins (compatible with icons and skins for Rocket Dock, Object Dock, etc.)
The dock appears where your mouse is by pressing a hotkey (default is F1) or your middle mouse button.
Tested on computers with multiple monitors, Windows XP/Vista, 32-bit & 64-bit, and requires only .Net Framework 2.0.
Screenshots :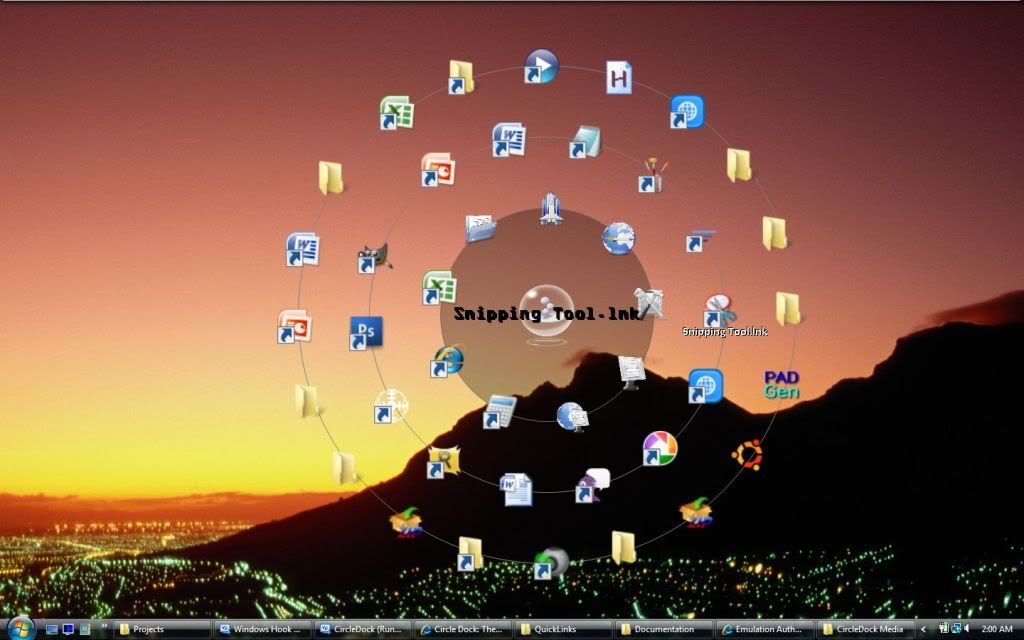 (Click to Zoom)

Size : 11 MB