Posted by

Yadav
Tuesday, December 22, 2009
3 comments
Description :-
Silent Hill ... The city, whose name has become synonymous with the words "fear" and "horror". City, opening a merciless truth about the people caught up in it. City, where the worst nightmares come to life, and for each they own. But no matter how bad nor was his reputation as a chilling events may occur in the streets, he still attracted to him of their victims, like a candle flame - butterflies. And it attracts you.

In Silent Hill: Shattered Memories you - Harry Mason. You came after a car accident and found next to him his daughter Cheryl. That's right, it is in Silent Hill, and to find it, you have to know both sides of the cursed city - a clear, relatively calm, and downside, where digging out deepest fears. Following the snow-covered streets, do not forget to look around, because the danger can lie in wait everywhere.
Game features:
However, you will find not only a daughter. In Silent Hill does not fall just so, and therefore some mystery connected with Harry Mason. You will learn many new things about themselves and their behavior can change both himself and you met people, and even the world around us. Able, if you do not go mad with terror ...

You do not know about Silent Hill. Silent Hill: Shattered Memories - a rethinking of the original Silent Hill, which turns everything you know about the cursed city, with its head.

The game sees what you are afraid. It closely watching you and implements your fears. Each player will have his own horror.

General Info :-

Releasing Year: 2009
Genre: Action / Adventure / 3D / 3rd Person
Platform: Wii / PC
Language: English, German, Italian, French, Spanish
Size: 4.38 GB

Screenshots :-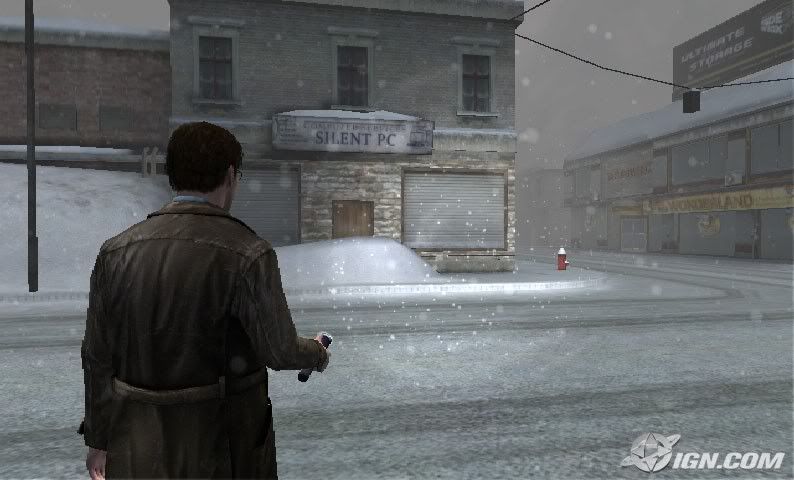 Recommended system requirements:
-
OS: Windows xp/Vista/7
CPU: Intel Core 2 Duo E7600 or AMD Athlon X3
VIDEO: 512 Mb Video Card (ATI Radeon HD 4xxx or NVIDIA GeForce GTX280)
RAM: 2 GB
Installation Note :
-
Unzip the emulator Dolphin 4664 (present in the archive)
Run Dolphin.exe
Click File -> Open
Ukazazhite path to the
Play